VEGA 10- In Wall Touch Screen
in wall touch screen in wall touch screen in wall touch screen in wall touch screen in wall touch screen in wall touch screen in wall touch screen in wall touch screen in wall touch screen in wall touch screen in wall touch screen in wall touch screen in wall touch screen in wall touch screen
EXPLORE VEGA 10" FEATURES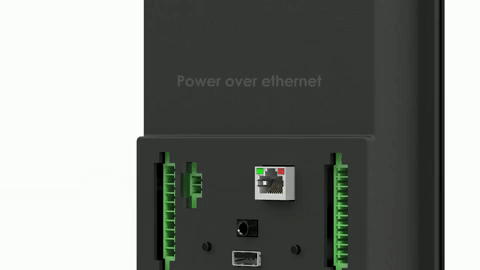 TEMPERATURE SENSOR
ambient light sensor
PROXIMITY SENSOR
Ambient levels of screen brightness will adjust automatically to room light.
Room temperature could be detected through temperature sensors and proximity sensor is embedded in Vega to enable an activation of screen when someone passes by.
VIDEO I

NTERCOM CAPABILITY
echo-cancelling microphone
VEGA In-wall touch screens include video intercom featuring crystal clear audio for communication from room to room or with visitors at the door. Video Intercom allows seeing who is at the front door, check in on sleeping babies or call everyone in the house for dinner.
Open API& fully customiSable
Glory Star's engineer team specializes in coding the Android OS firmware, we provide custom firmware services and open APIs. Open API allow developers and software engineers to access the features or data of the android operating system, application and other services to enable a high level of customization and integration to your product/ services.
​​VEGA In-wall touch screens are fully customisable with built in Android 7.1, open API supported by Glory Star. Customers can freely customize and connect smart home modules controlled by VEGA. Integrate any desired smart home app on VEGA in-wall touch for an easy to use control display to enhance personal experience.
Artificial IntelligencE ready
Face recognition

Voice recognition

Noise cancelling
staros
LICENSE FREE KIOSK LOCKDOWN APP
Website lockdown

APP lockdown

Media looping

Scheduled on/off
​
STAROS a kiosk lockdown app is installed into VEGA, STAROS allow users to auto start videos, webpages and apps, as well as preventing unwanted third party
from accessing into the android system.
Functions including hiding bottom bars, scheduling on/off timers, setting user rights and auto looping video/ photos are in the app to hassle free developers from developing apps to lockdown their apps. The goal is to ensure a safe, secure and stable in wall touch screen in the use of a business environments.
PERIPHERALS & accessories (OPTIONAL)